Online Booking
Erith Playhouse will be changing to online booking for the sale of tickets from 1st July 2019. This means there will be a number of changes to the way you can book your tickets.
To book tickets for shows online, you can visit www.ticketsource.co.uk/erith-playhouse-limited or click on the booking button: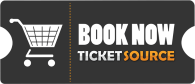 Place your order online and pay via credit or debit card. Tickets can be delivered via e-ticket, mobile ticket or postal ticket. You will be able to buy in bulk online.
As the online service does not offer a reserve facility, we recommend only buying your tickets once your chosen dates and final numbers are confirmed. With the online booking system, you will be able to buy tickets for all upcoming shows in the season, however all seats must be paid for at time of booking.
A telephone service will still be available but there will be a charge for this service of £1.75 per booking. Our current box office number will no longer be in use after our new online booking service goes live on 1 July 2019. You will be able to purchase tickets by telephone by calling 0333 666 3366.
You will still be able to buy tickets from the box office direct when you visit the theatre itself on the night of a performance.
We hope this service will make things easier and will encourage a larger number of people to visit our theatre. Any concerns or questions can be directed by email to: boxoffice.epl@gmail.com.
From our next season there will also be a slight increase in our ticket prices of £1 per ticket. Plays will now cost £11.00 per ticket and musicals will be £13.00 per ticket.
We thank you for your continued support and look forward to seeing you at many of our upcoming performances.
Erith Playhouse Board