A Chorus Line
Conceived and Originally Directed and Choreographed by Michael Bennett
Book by James Kirkwood and Nicholas Dante
Music by Marvin Hamlisch
Lyrics by Edward Kleban
Co-choreographed by Bob Avian
Directed by Kelly Randall
3 – 8 July 2023
Please note: A Chorus Line features some moments that may be unsuitable for children, including discussions of sex and sexuality and moderately strong language. The show is therefore recommended for those over the age of 12. The show runs for 120 minutes with no interval.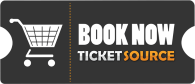 A Chorus Line is a stunning concept musical capturing the spirit and tension of a Broadway chorus audition. Exploring the inner lives and bittersweet ambitions of professional Broadway performers, the show features one powerhouse number after another. Memorable musical numbers include "What I Did for Love, "One," "I Can Do That," "At the Ballet," "The Music and the Mirror," and "I Hope I Get It." A brilliantly complex fusion of song, dance, and compellingly authentic drama, A Chorus Line is instantly recognised as a classic.
Cast
Zack – Anthony Denford
Larry – Emma Clandon
Cassie – Natasha Kissane
Sheila – Jamie-Lynn Port
Val – Nicola Hunt
Diana – Georgia Moore
Judy – Hannah Pocock
Kristine – Nicola Guenigault
Maggie – Naomi Campbell
Bebe – Rebecca Hills
Connie – Izzy Doherty
Mike – Jake Moore
Richie – Tyrone Haywood
Paul – Charlie Gaskin
Mark – Harry Reader
Greg – Chris Hughes-Copping
Bobby – Charlotte Nightingale
Al – Liam Winter
Backstage Singers: Jenny Tallowin Snee, Scott James, Jackie Mitchell, Luke Potgieter
Crew
Musical Director – Sarah Campbell
Choreographer – Lydia Porter
Stage Manager – Dave Tallowin
Props – Jenny Tallowin Snee
Lighting – Ian Humphreys, Rob Humphreys
Sound – Steve Nash
Costumes – Carole Bramall, Meg Jordan