Assassins
Music and Lyrics by Stephen Sondheim
Book by John Weidman
Original concept by Charles Gilbert Jr.
Directed by Matt Frieacre
7 – 12 November 2022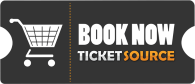 In this darkly humorous musical revue, Stephen Sondheim (music and lyrics) and John Weidman (book) depict nine misfit men and women who set out to assassinate American Presidents. Though only some were successful, all left their mark on American history. While every nation has its assassins and would-be assassins, only in America, the authors suggest, do disturbed and disturbing individuals act not because they hope to influence national politics, but because they are wrapped up in a malignant sense of entitlement. Feeling betrayed by the failed promise of American democracy and the American Dream, they strike out at the symbol for America: the American President. Assassins spans several musical styles and many decades in a dizzying series of musical and theatrical inventions that culminate in the assassination of John F. Kennedy.
Cast
John Wilkes Booth – Jack Evans
John Hinckley Jr. – Jamie Brown
Leon Czolgosz – Alex Macdonald
Sara Jane Moore – Penny Walshe
Lynette "Squeaky" Fromme – Charlotte Jacobs
Samuel Byck – Eric Whiting
Bartender – Joel Idiaghe
The Balladeer – Jackie Mitchell
The Proprietor – Charlotte Nightingale
Charles J Guiteau – Benjamin Newton
Giuseppe Zangara – Mark Fromings
Ensemble/Bystanders – Helen Macdonald, Clive Madel, Eileen Warner, Karen Friett, Matt Frieacre.
Musical Director – Dale Wills
Crew
Stage Manager – Alison Bonner
Sound – Jacob Friett
Wardrobe – Karen Friett