The 39 Steps
Written by Patrick Barlow and John Buchan
Directed by Laura Bonner
13 – 18 February 2023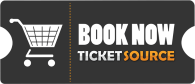 Come and see 4 actors take on 130 characters in this fast-paced comedy retelling of Hitchcock's famous film. Follow Richard Hannay on his journey to clear his name and to find out what are 'The 39 Steps'!
Cast
Richard Hannay – Gareth J. Hunt
Annabella Schmidt/Pamela/Margaret – Charlotte Nightingale
All other characters – Katie Cavanagh and Michael Bate
Radio Announcer – Rod Henderson
Crew
Production Assistant/Prompt – Alison Bonner
Stage Manager and Set Design – Mike Whitnall
Lighting – Andy Woolliscroft
Sound – Steve Nash
Props – Jenny Brookes and Wendi Freeman
Costumes and Wigs – Charlotte Nightingale
With thanks to – Shaun Bonner, Roger Butler, Graham Frosdick, Albert Tilbury, Karen Davies, Sam Cavanagh, Katie Cavanagh, George Taylor, Emma Hopkins and Rod Henderson.