Written by Richard Curtis and Ben Elton
Directed by Tom Hopkins
Blackadder Goes Forth is the fourth and final series in the television sitcom written by Richard Curtis and Ben Elton. The show is set during The Great War of 1914-1918, and follows Captain Blackadder, Baldrick and George in their doomed attempts to escape from the trenches whilst under the misguided command of General Melchett.
In this collection of episodes, the selected three are Corporal Punishment, Private Plane and General Hospital.
Corporal Punishment
Following communication problems in the trenches, Captain Blackadder finds himself at the mercy of General Melchett after eating the messenger carrier pigeon, the General's childhood friend, 'Speckled Jim'. Blackadder needs to avoid death by firing squad with the help of George as his lawyer.
Private Plane
This episode sees the introduction of Lord Flashheart, the arrogant flying ace. Despite Blackadder's loathing of Flashheart, he finds himself signing up to the Royal Flying Corps with Baldrick and George, unaware that the nickname the 'Twenty Minuters' is in relation to the pilots' average life expectancy. Following a crash behind enemy lines, they must prepare for their fate, unless they can escape from the Germans!
We would like to thank the Historical Aviation Film Unit who have kindly allowed us to use some of their WW1 footage for a scene of this episode. Check out the website (www.aviationfilm.com) which has links to the online video channel with lots of other WW1 aviation clips.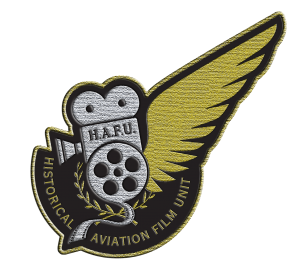 General Hospital
After a bomb strike in the trench, George is left hospitalised and under the care of Nurse Mary. Melchett informs Blackadder that there is a spy in the hospital giving away all of their battle plans, so Blackadder and Darling are sent undercover to smoke them out.
Cast
Captain Edmund Blackadder – Richard Harfst
Lieutenant The George Colthurst St.Barleigh – Gary Nightingale
Private S. Baldrick – Michael Bate
General Sir Anthony Cecil Hogmanay Melchett – Alan Cousins
Captain Kevin Darling – Darren Cullen
Corporal Punishment
Corporal Perkins – Ethan Smith
Corporal Jones – Piers Newman
Private Fraser – Sam Cavanagh
Private Robinson – Gary Constant
Private Tipplewick – Chris Brockwell
Private Plane
Squadron Commander Lord Flasheart – Piers Newman
Lieutenant von Gerhardt – Gary Constant
Baron von Richthoven – Sam Cavanagh
Driver Bobby Parkhurst – Jenny Tallowin Snee

General Hospital

Nurse Mary – Jenny Tallowin Snee
Brigadier Sir Bernard Proudfoot-Smith – Chris Brockwell
Crew
Stage Manager – Wendi Freeman
Set Build – Gary Constant, Albert Tilbury, Gary Nightingale, Barry Facer, Polly Owen, Steve Lovell, Dave Tallowin, Tony Bate, Charlotte Constant, Emma Hopkins, Amelia Brookes
Crew – Polly Owen, Sam Corbett
Prompt – Jane Cavanagh
Lighting – Andy Wooliscroft, Charlotte Constant
Sound – Steve Nash
Properties – Jenny Brookes, Sue Constant, Amelia Brookes and Charis Thorne
Specialist War Kit – Mike Whitnall
Wardrobe – Marjorie Sawyer, Carole Bramall
Wigs – Christine Angell
Tickets £9
First aired by the BBC in 1989
Show and Rehearsal Gallery