Pomona
Written by Alistair McDowall
Directed by Charlotte Jacobs
12 – 17 September 2022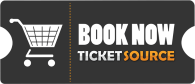 *Please note this show contains adult themes with strong language*
I think I'd sleep a lot easier if I knew none of us would wake up tomorrow.
Ollie's sister is missing. Searching Manchester in desperation, she finds all roads lead to Pomona – an abandoned concrete island at the heart of the city.
Here at the centre of everything, journeys end and nightmares are born. A sinister and surreal thriller from Alistair McDowall, Pomona received its world premiere at the Orange Tree Theatre, London, on 12 November 2014.
Cast
Zeppo – Andy Leggatt
Ollie – Lauren Paterson
Fay – Louise Donovan
Keaton – Karen Stewart
Gale – Eileen Warner
Moe – Rod Henderson
Charlie – Sam Cavanagh
Cast members are an ensemble and represent people other than their character throughout.
Crew
Stage Manager – Alison Bonner
Properties – Jen Armstrong
Prompt – Judith Brace
Lighting Design and Operation – Andy Woolliscroft
Sound Design and Operation – Steve Nash
Projection Design and Operation – Jacob Friett
Set Build – Mike Whitnall, Frank Andrews, Alison Bonner, Rod Henderson and Charlotte Jacobs