Sweeney Todd
Music and Lyrics by Stephen Sondheim
Book by Hugh Wheeler
Directed by Scott James
4 – 9 July 2022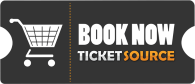 Evil Judge Turpin lusts for the beautiful wife of a London barber and transports him to Australia for a crime he did not commit. Returning after 15 years and calling himself Sweeney Todd, the now-mad man vows revenge, applying his razor to unlucky customers and shuttling the bodies down to Mrs. Lovett, who uses them in her meat-pie shop. Though many fall to his blade, he will not be satisfied until he slits Turpin's throat. Classic, beautifully dark and morbidly funny, Stephen Sondheim at his best.
Cast
Sweeney Todd – Michael Martin
Nellie Lovett – Jenny Tallowin Snee
Anthony Hope – Nathan Killen
Johanna Barker – Natasha Kissane
Judge Turpin – Andrew Hogarth
Beadle Bamford – Jamie Brown
Adolfo Pirelli – Jake Moore
Tobias Ragg – Michael Flanagan
Beggar Woman – Melinda Hunt
Cast all double up as ensemble.
Off stage voices: Jackie Mitchell, Naomi Lee, Laura Bonner
Creatives
Musical Director – Cormac Dorrian
Movement Captain – Michael Flanagan
Musicians
Keyboard – Roger Harris
Oboe – Jane Dorrian
Trombone – Shawn Kissane
Percussion – Tim Saxby
Violin – Alicia Miller
Cello – Mandy Thorpe
Double Bass – Tony Saunders
Flute – Collette Zgoda
Clarinet – Richard Cooper
Bassoon – Dave Thorpe
Trumpet – Nigel Rainbird
French Horn – Marc Woodhouse

Crew
Stage Manager – Frank Andrews
Properties – Sarah Campbell and Alison Bonner
Lighting Design and Operation – Andy Woolliscroft
Sound Design and Operation – Steve Nash
Blood – Samantha Jacobs
Set Build – Frank Andrews, Mike Whitnall, Phil Pearce, Albert Tilbury