Glorious!
Written by Peter Quilter
Directed by Wayne Morgan-Williams
6 – 11 June 2022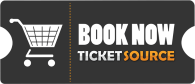 Hilarious comedy of the worst singer in the world! In 1940's New York, the performer who everyone wanted to see live was Florence Foster Jenkins, an enthusiastic soprano whose pitch was far from perfect. Known as 'the first lady of the sliding scale', she warbled and screeched her way through the evening to an audience who mostly fell about with laughter. But this delusional and joyously happy woman paid little attention to her critics, instead she was surrounded by a circle of devoted friends who were almost as eccentric as she was.
Based upon a true story, the play spins from Florence's charity recitals and extravagent balls, through to her bizarre recording sessions and an ultimate triumph at Carnegie Hall in this hilarious and heart-warming comedy.
Cast
Florence Foster Jenkins – Jackie Mitchell
Cosme McMoon – Andy Noakes
St Clair – Dan Marshall
Dorothy – Jane Ghost-Cavanagh
Mrs Verrinder-Gedge and Maria – Amy Fisher
Studio Engineer/Radio Host – Clive Madel
Crew
Stage Manager – Karen Davies
Set Design – Karen Davies and Mike Whitnall
Set Construction – Mike Whitnall and Shaun Bonner with Karen Davies, Frank Andrews, Dave Tallowin and Albert Tilbury
Costumes – Gary Nightingale and Cast
Wigs – Charlotte Nightingale and Cast
Props – Jenny Brookes, Eleanor Snee and Lucy Davies
Lighting – Adam Davies
Projection – Kate Richardson
Sound – Steve Nash
Stage Crew – Shaun Bonner, Lydia Gorringe and Gary Nightingale
Prompt – Lisa Gorringe